Barks and Badges Benefit Dinner
May 19th 6pm
Hello Everyone!! We are happy to announce that the tickets for our May 19th Barks and Badges Benefit Dinner, are now on sale!! All proceeds will go to WCK9 Partners to benefit the WCK9 team. Our dinner,  will be hosted by The Nugget Casino Resort  https://www.facebook.com/NuggetCasinoResort/ and will take place in the lovely Chalet Terrace Room. There will be entertainment provided by Milton Merlos Music   https://www.facebook.com/spanishguitarrah/ , the fantast
ic Spanish Guitarist! Your evening will also include a prize packed Silent Auction, Raffle Prizes and more!
Tickets for the Barks and Badges Benefit Dinner are $75.00.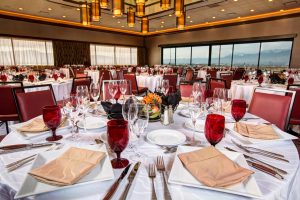 Barks and Badges – Benefit at Bartley
10am – 3pm
Before our lovely evening at the Nugget, we will have a fun, family friendly day at Bartley Ranch Park!!  Like last year, we will have exciting demonstrations by the Washoe County K9 team and the Washoe County Mounted Patrol, Games for the kids and music.  Hotdogs and Hamburgers will be available to purchase, with all proceeds going to WCK9 Partners to benefit our WC K9 Team.  There will be many fun and informative booths to browse and so much more!  This event is FREE to the public (donations accepted) .  The whole family is welcome, however, please leave your furry family members at home, as we want them to stay safe!!  There will be K9 dogs, Mounted Patrol, loud noises and hot concrete!  So, PLEASE LEAVE PETS AT HOME!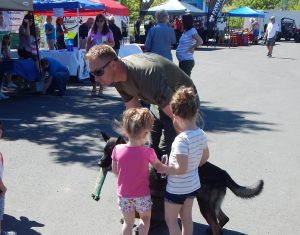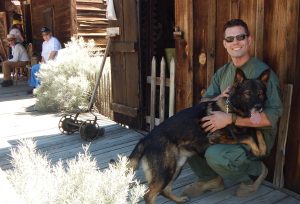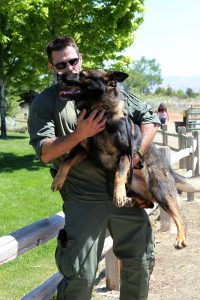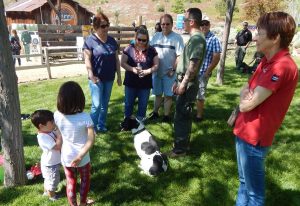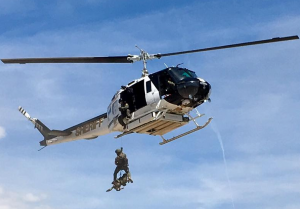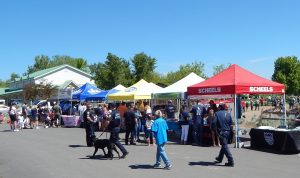 ________________________________
PAST EVENTS
Scheels – Meet the K9s!
     Please come down to Scheels this Saturday , 11/16, from 11 – 1  to meet the K9s!!  Calendars will also be available to purchase, with all proceeds going to K9 Partners!

Calendars!!


_______________________________________________________________________
PAST EVENTS
Be sure to come out and support our K9s at the annual Reno Running Company 9K for K9s, September 30th at 8:00am!!

Join us on September 30 for the 4th Annual Washoe County Sheriff's Office K9 9K. This 9k run/walk will start and finish at Reno Running Company in the Summit Mall. The race is perfect for all fitness levels and is very family friendly! Race packet pickup will take place at Reno Running Company on September 29th, 2017 from 3pm – 7pm.
Sign up here: http://bit.ly/2wc7Krn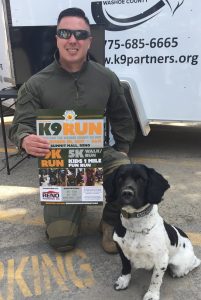 **Thank you so much to all who came out to support our Paws for the Cause Event!!  We had a great time and we hope you did too!**
****We are very excited to present our major fundraiser for the year, Paws for the Cause!!