From Humble Beginnings…
Welcome to K9 Partners in Northern Nevada! We're a Reno/Sparks/ Tahoe-based volunteer support organization for the K9 division of the Washoe County Sheriff Department's K9 teams to provide needed support.
The original idea for Washoe County K9 Partners sprang from an effort by a kindergarten class at Brown Elementary School in 1996  to raise enough money to provide a local-area K9, named Jimi, with a bullet proof vest. The kindergarten class, their second grade cohorts, and others raised enough money for 12 vests that went to local area K9 Units.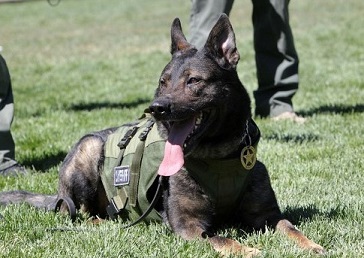 At the end of the school year, which marked the project's completion, Patricia Kelly took the idea and organized the fundraising program. With co-workers at WCSO, they expanded it to be a charitable, on-going organization. Upon her retirement in 2015, the organization became a 501C3 non-profit in May, 2016. When Cathy Barcomb joined the organization, bringing her expertise, the fundraising efforts skyrocketed.
The organization focuses on raising money to provide equipment, gear, and training above and beyond the standard equipment that the agency's budgets provide. For example, bullet proof vests, bite suits, tactical gear, and training seminars when agencies can't afford to send their teams.
If you are interested in learning more about these public service dogs and what you can do to help, check out the rest of the website and see our Facebook page!