SHOP
Welcome to the Shopping page!  Occasionally we will have products that you may purchase with a donation to K9 Partners.  When products are available, we will give you that information here.
Calendars
New 2019 Calendars are now up for sale!!   We  have calendars  available at the locations listed below and online.  Thank you so much for all of your support!
   You can now purchase K9 Partners Calendars online from our facebook page!!  Please go to  https://www.facebook.com/WCK9partners/  for more information!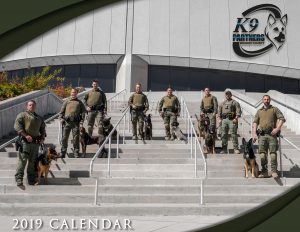 Hot off the presses, our new 2019 K9 Calendars!!  We are currently selling the calendars around town at local businesses, and online on our facebook page!  The online price is a $25 donation for the calendar and to cover our shipping and handling costs.  You may get you WCK9 Partners K9 Calendars in person for a $20 donation to K9 Partners at these participating locations:
Consign Furniture Reno
6865 Sierra Center Pkwy
Reno, NV 89511
(775) 824-0222
And coming soon: ***PENDING**** – not yet available –
Scraps Dog Co
Mcqueen Crossing
1654 Robb Dr K1, Reno, NV 89523
Scheels (Sparks NV)
at Legends
1200 Scheels Dr
Sparks, Nevada 89434
Scraps Dog Company
675 S Virginia St
Reno, NV 89511
K9 Partners Washoe County K9 Shirts!!
We now have our brand new WCK9 Partners Shirts posted on the facebook page!  These are the new shirts with the K9 Partners logo on the front and the paw prints of our pups running up the back!  Available at Consign Furniture Reno for $20, or Online for $25.  The link to the Shirts on our facebook page is: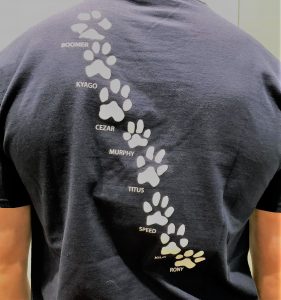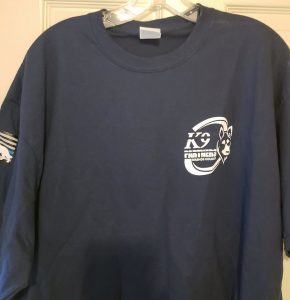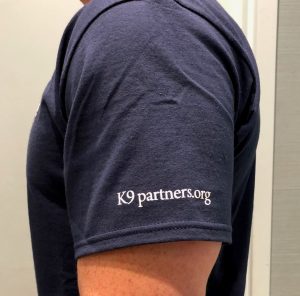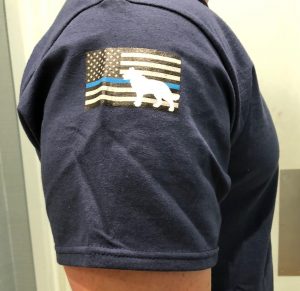 Also available in the "SAND" COLOR..but the sand does not have our newest dog, Boomer's, paw on it.
****ATTENTION – on the last page, in the "instructions to seller" section, below your donation amount, please be sure to put in the size and color of the shirt you want!! AND be sure to check the "Share your mailing address with Washoe County K-9 Partners" box above the "donate now" button so we can send your shirt***** WCK9 Partners Tees with our K9 Partners symbol, and the paw prints of our k9s on the back! This shirt is navy blue and includes our newest pup Boomer!! The cost is $20 in person, but we have to add $5 for online sales to cover our shipping costs. If you would like to buy a shirt without the shipping costs, pay a visit to Consign Furniture and they will hook you up!!